Joined

Feb 1, 2021
Messages

15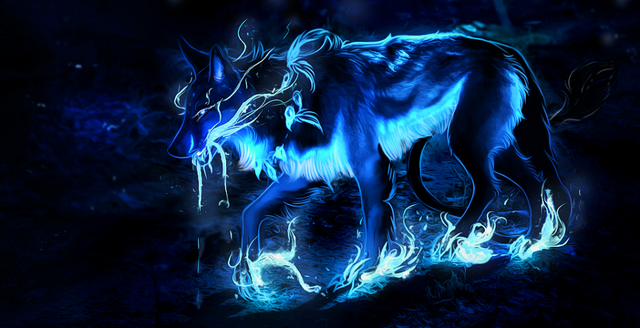 *very edge of the jungle*​
It was bound to happen, after spending so long away from here. A dark form moved through the summer night quietly. Piercing sapphire blue orbs stood out in the darkness of the moon that shone from above. It had been so long as she paced on the outer edge of the jungle. If she listened closely, she could hear the all too familiar sounds of the creatures within. Slender banner brushed over the ground before she moved to sit by a straggling bush.
'Way too long'
she thought to herself as she scanned into the darkness of the jungle. And yet it was funny, the female had so readily, so easily left the very place she called Home. Without a second thought did she think anyone would care though. Their were certain rules within her family. One she had not truly understood until she had journeyed back.
Ears rotated as she caught a twig snapping off to her right. A breath caught momentarily in her throat as she looked over calmly. At first she saw nothing but after staring into the darkness glowing eyes opened and a form slowly emerged. Isias stood as the form approached boldly before pausing a bit in front of her. She knew the creature well enough. Tigers. They were one of the few large beasts that had roamed the jungle amongst her people. The big cat simply stared her down, and after a moment, Isias lowered her own gaze. It knew that she'd give its respect. She'd been a fool to not to. A sort of groan made her look back up and the tigress had flattened her ears briefly before making her way back into the jungle.
Isias sighed, somewhat relieved before relaxing again and sitting down turning away from what used to be her home. What had she hoped for anyway if she came back? Not a warm welcome, that was a definite no. A certain face...perhaps? The tip of her tail flicked as she looked up to the starry sky and she simply sat quietly, ears moving to catch sounds behind her. No doubt she was not welcome, the tigress moments before had indicated it. She knew that, but she was here now. Might as well wait to see what or who would come along. Not like she had to rush back to anyone else. Her winged 'sister' had gone from sight and Isias could only hope that she was well and safe. Not to mention, Calix. He had disappeared himself throughout the winter. Looks like they had grown apart after all. A soft grunt left her as she shifted, moving to sit cross-legged.